Leadership Development
Creating competitive advantage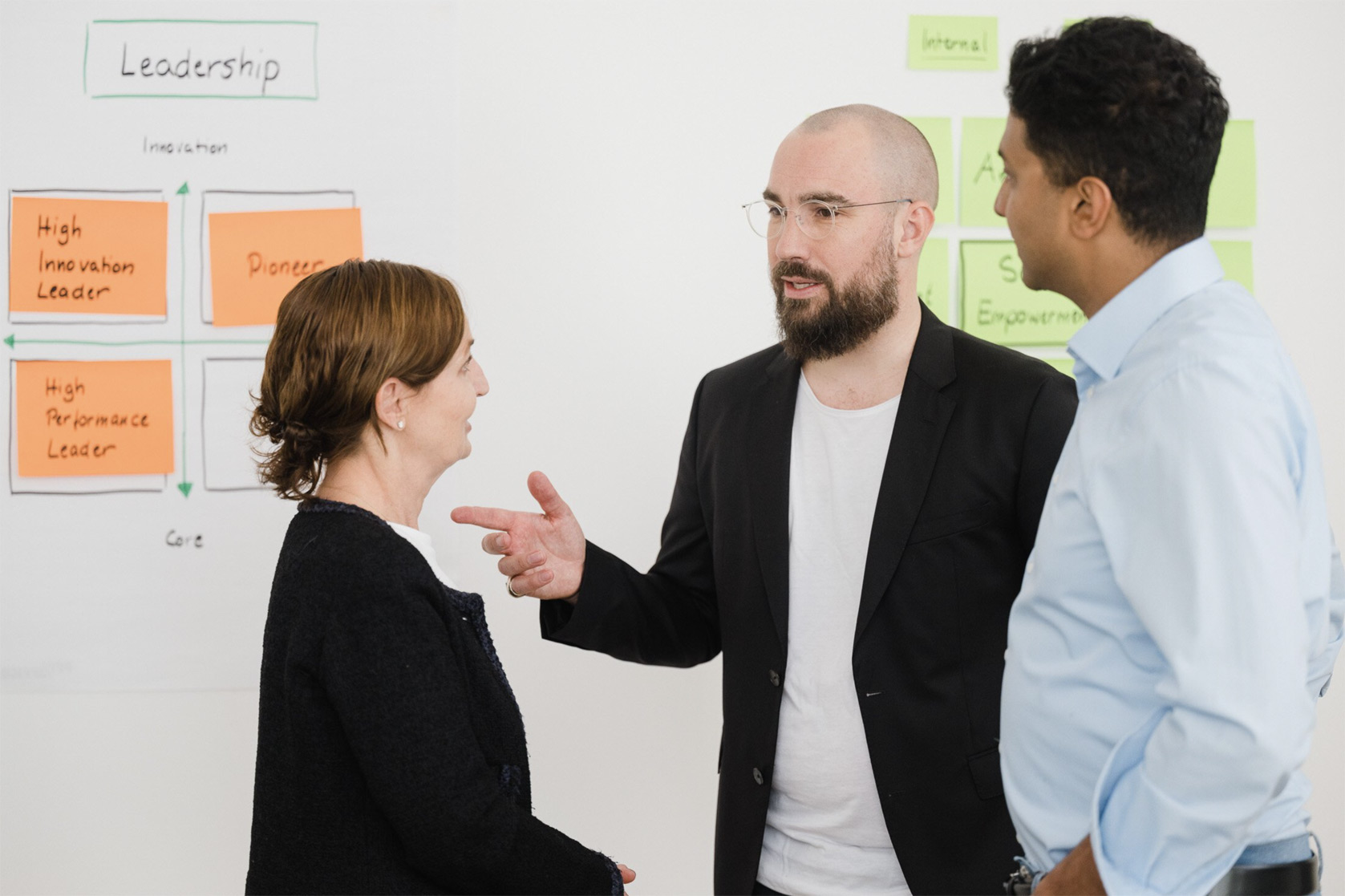 C-suite partner
I assess your organisation's leadership capabilities with you and define action areas for individual leaders and the leadership team.
Leadership Training
Training leaders means empowering them to find out who they truly are, what inspires them and how they want to contribute to making their teams and their organisation a better place. I offer both inspirational one-off leadership workshops and long-term-oriented leadership development programmes.
You can read more about my understanding of leadership in my latest book (in German) Self-Empowered Leadership – Führungslust statt Führungsfrust.
Leadership Offsites
Leadership quality is not based on individual heroic leaders but on cohesive leadership teams that share the following characteristics:
Leaders are not afraid to show their vulnerability
Diversity and difference are valued
A strong sense of belonging and of 'being one team'
A shared vision and strategic priorities
Clearly defined roles and responsibilities
Enthusiasm and a sense of humour
Passion for leadership
A desire to develop and grow as a team
Get in touch with me if you feel that any of these characteristics is underdeveloped and, consequently, is a potential risk for your company's future growth.
Leadership Feedback
Self-learning and adapting to the changing demands of the leadership role is key to productive leadership. Encouraging regular self-reflection and dialogue with their teams sustains leaders in this process. My expertise includes:
Facilitating communication: Introducing leadership feedback the right way is vital to engaging people and promoting bias-free feedback.
Setting up the feedback survey: Define the leadership abilities that matter most for your company.
Feedback sessions with leaders: Review results report with leaders and help them understand their personal leadership style and how to work on their strengths and development areas.
Feedback workshops: Strengthen the relationship and facilitate dialogue between leaders and their teams based on survey results.
Creating a leadership feedback culture: Help my client to embed leadership feedback in their corporate culture.